System Integration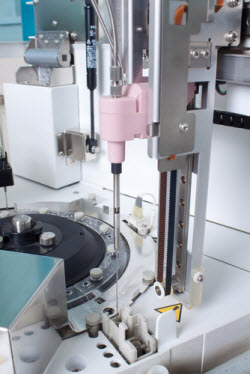 Our custom software and system integration services run the gamut from simple data acquisition applications to fully integrated robotic systems.
Since 1985, we've designed and delivered systems and software to address myriad precision manufacturing applications in many industries. We have particular expertise and experience with precision measurement applications and non-contact measurement sensors and techniques. Many of our projects utilize precision multi-axis motion control or robotics.
Free application evaluation
Our application engineers will meet with you to thoroughly evaluate your application. We'll prepare a comprehensive specification and proposal that includes fixed-cost pricing and a delivery schedule. The evaluation, specification, and proposal are provided at no cost.
Looks count
Even the most powerful software is worthless if your personnel can't figure out how to use it. We specialize in designing a polished, professional user interface for each application, including built-in context-sensitive help, consistent screens, and concise graphs and reports.
The price is right
Our experience and software library can really pay off for you on the bottom line. And our price quotations are always provided on a fixed-fee project basis, so you'll know the exact cost up front. There are never any open-ended hourly or hidden fees.