Why hire us?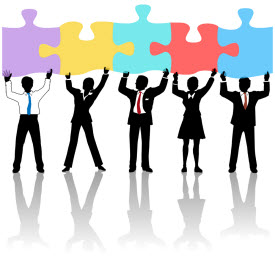 Our 27 years of experience working with myriad devices and systems has allowed us to develop a significant library of tested software techniques that handle real-world problems.
Our many years of developing custom systems have allowed us to develop sophisticated and powerful tools to aid in supporting deployed systems. Our unique Software EKG™ capability can provide almost instantaneous, accurate diagnosis of in-field issues.
We design software and user interfaces for the end user, not from an engineer's standpoint. Software designed by engineers, for engineers, is often doomed to failure. We take the time to understand how systems will be used in the real world by real people, and we work very hard to make it easy for them.
Unlike contract manufacturers, software is our primary business rather than a means to an end. Our designers and developers take the time to truly understand your customers and your application, and we are committed to long-term ongoing support.
Unlike others, we provide a fixed-price project quotation and we honor it. We do not subject our customers to the uncertainties of an open-ended hourly quotation. We can do this because we work with our customers to develop a comprehensive and detailed requirements specification so that all parties know exactly what the end product will entail, and our 27 years of experience allows us to accurately assess the scope and effort required.
The quality of your software is paramount, as it is often the "face" of your product as presented to the end user. System Dynamics develops software in accordance with IEC 62304 and ISO 13485. We stand behind our software. For example, we do not charge for bug fixes, for the life of the software.